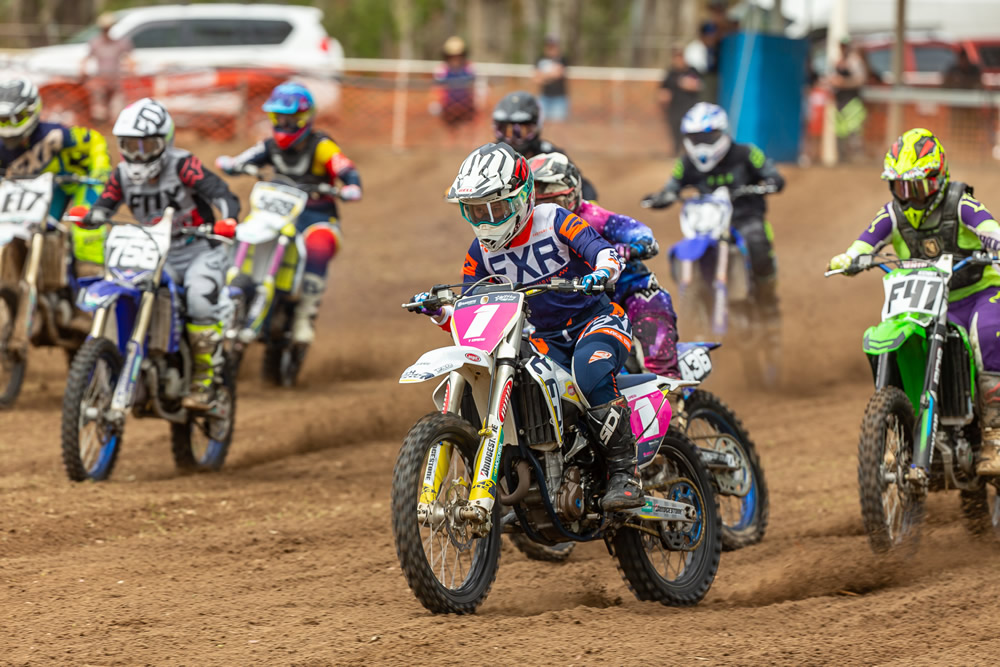 Queensland Motocross Champion Tahlia Drew will be part of a large, quality line-up coming into next weekend's Comiskey Mining Services Queensland Female and Veteran Motocross Championship at Bernaraby, Gladstone.
A huge field of riders from all over Queensland has already entered for both Women's and Vets Championships, which are on track for record entries for both classes.
The field includes defending Queensland Champion Tahlia Drew, home-town ace Kirra Baxter, who finished third in this year's Sunny State series, and former Aussie junior champ Taylah McCutcheon, who won last weekend's King of Capricorn.
In addition, A grade racers like Charlotte Gamble and WoW series winner Hayley Miller will battle rising talents the likes of Abbey Morrice, Riley Carvosso, Kayla Maher and Emily Bailey.
Drew won her first senior Queensland Champs as something of an outsider in her rookie year, has won both the 2019, and 2020 Women's championships in the Sunny State series as well as Mountain Man in Toowoomba.
She's looking forward to Gladstone. "I just had my first ever ride there the other weekend," said Drew, "and it's a good track. It's a bit of everything and a much harder surface that starts breaking away at the end of the day like Kilcoy and Tivoli do.
"I think lately I've been more comfortable on hard pack than sand mainly because that's what I've been practising on, so we'll see how it goes.
"I'm feeling fit and healthy. I've had my Coach Nathan Crawford from 00 Elite Rider Training working hard with me on the bike, as well as Ty Gilchrist from Guillotine boxing keeping me fit and healthy. Boxing has been amazing for me, ever since I started boxing my fitness has gone up so many levels, I can last longer and I'm physically stronger in every aspect.
Drew will ride a Husky FC350 in the event, and swears by the white beast. "I love it, it's the best bike I've ever ridden, and if I had a choice I'd never go back. The same weight as a 250 but more power."
For more information, visit the Gladstone District Dirtriders Club Inc. on Facebook.