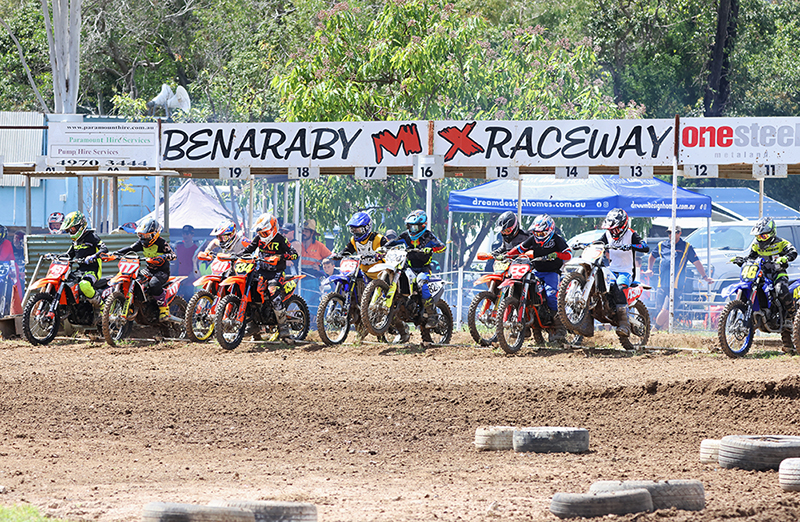 Bernaraby Raceway played host as a bumper CQMX opener unfolded over the weekend.
A larger-than-expected pack of 204 riders came from as far afield as Cairns and Brisbane to test the new fast and flowy track layout built by Trackworks Design.
"It was the most riders the track has had on it in years," said Club Spokesperson Kelly Baxter, and now the club is really looking forward to hosting the Queensland championships opener in four weeks."
Among those who quickly developed a taste for the track was Brisbane rider Jai Walker, who powered to four wins from four to take the MX1 round ahead of Luke Weaver and Daniel Kelly.
"It was an unreal event," said Walker. "There was a cruisy vibe and the day ran smoothly, and the layout and the prep worked perfectly. It was a national-spec track in my eyes and certainly great training for the MX nationals – I was blown away with how good it was."
Weaver bounced back to win the MX2 class from Kelly and Tyson Baxter, while Kirra-Lee Baxter claimed Womens category honours from Riley Carvosso and Chloe Hooker.
The club was also quick to thank members of the Rockhampton club, who collaborated with Gladstone members to make a very successful race.
Pic: Liam Emerton, CQ Today