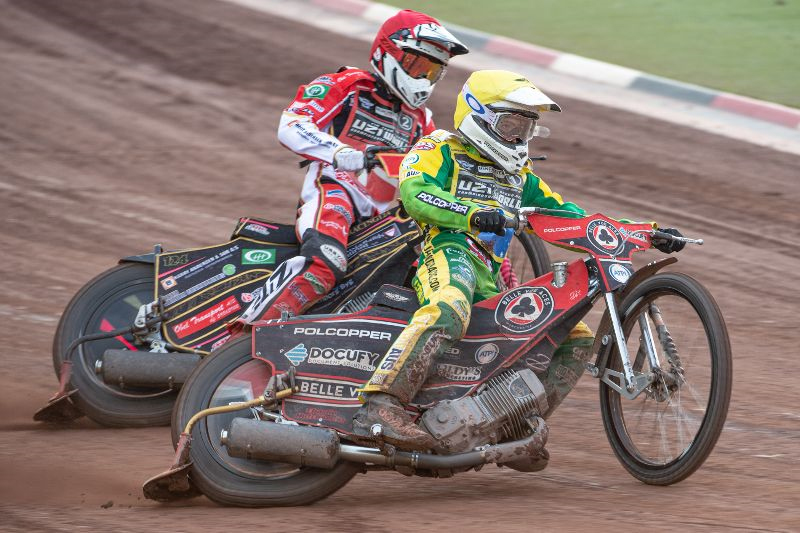 Team Australia's Under 21 Speedway riders have finished fourth behind Poland, Great Britain and Denmark at the FIM Team Speedway U-21 World Championship Final at the National Speedway Stadium in Manchester England on Saturday morning Australian time (13th July). The Joeys, as they are affectionately known, went into the final as outsiders and managed to amass 21 points in a highly competitive event.
Team Australia Team Manager Mark Lemon was pleased with his young charges, who came into the event with considerably less international experience than their more fancied rivals. "A podium place was always going to be big ask for the young speedsters" said Lemon. "However, ultimately, they did themselves and their country proud, gaining invaluable experience that will serve them well in the future. They can be very proud of efforts in reaching the final.
"We would like to thank everyone who sent messages and showed their support, and special mention to CBS Bins from Adelaide for their continued and generous sponsorship the team, our travel partners ATPI, Motorcycling Australia and Sport Australia," he said.
Eventual World Champions Poland's winning ways continued with a 41 points tally being enough to successfully win their sixth consecutive Gold medal in a row proving once again their dominance of team speedway on the world stage.
A heroic battle for the remaining silver and bronze medals was a hotly contested duel between host country, Great Britain, who took second place with 33 points. The UK team snuck home for second, two points ahead of Denmark, while the Aussies finished in fourth place with 21-points on the board.
The Joey's lack of international experience turned out to be their 'chink in their armour' and being their only downfall. A late flurry of points in the closing stages on the meeting came with some relief as Captain Jaimon Lidsey and Jordan Stewart won their remaining races proving they have the abilities to compete with best of their age brackets.
RESULT – FIM TEAM U-21 WORLD CHAMPIONSHIP FINAL
1. Poland 41: Bartosz Smektala 13, Dominik Kubera 12, Maksym Drabik 11, Wiktor Lampart 5
2. Great Britain 33: Robert Lambert 20, Dan Bewley 11, Drew Kemp 2, Kyle Bickley 0, Leon Flint 0
3. Denmark 31: Mads Hansen 11, Fredrik Jakobsen 8, Patrick Hansen 6, Jonas Jeppesen 6
4. Australia 21: Jaimon Lidsey 12, Jordan Stewart 5,Kye Thomson 2,Matthew Gilmore 1, Zach Cook 1
For more information and updates from MA, visit MA.org.au or follow us on Facebook and Instagram.
Photos courtesy: Ian Charles