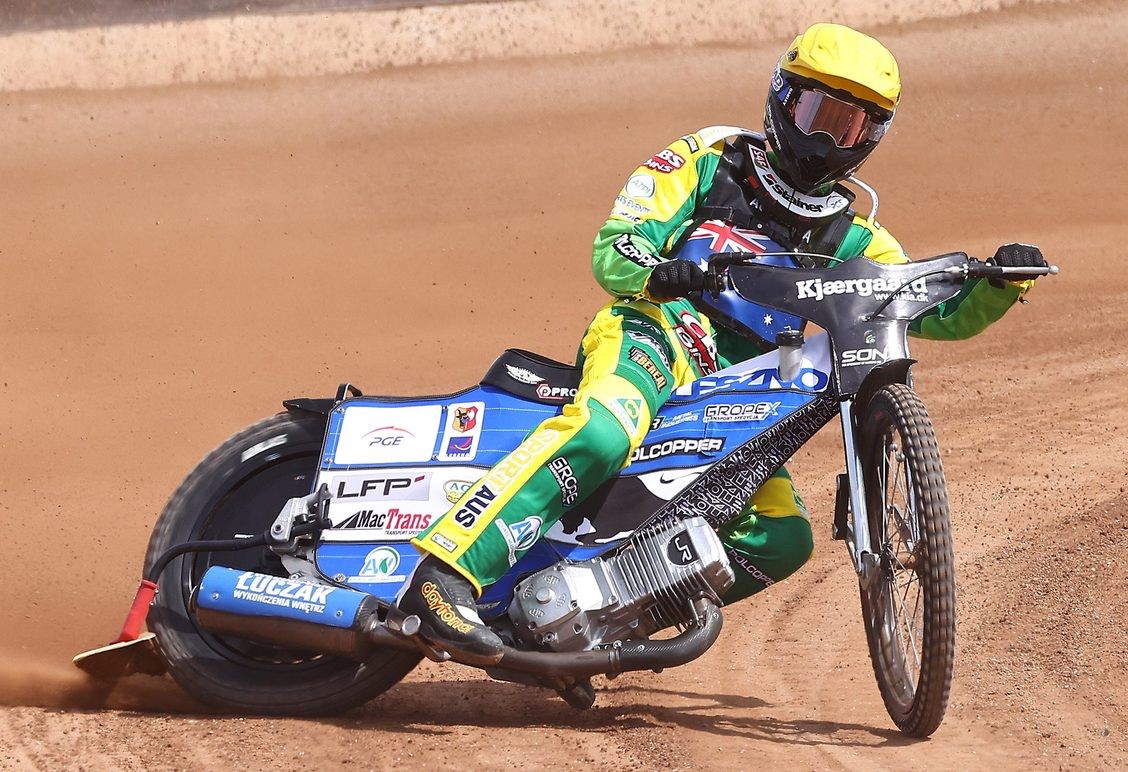 Australia will field a potent three-rider team in the 2023 FIM Speedway of Nations Under-21 World Championship (SON2), which will be held in Latvia on Friday, August 11.
Australia's quest to win the title for the first time will be spearheaded by the in-form Keynan Rew, who currently sits equal second in the SGP2 (U21) individual world title with one round remaining.
The 20-year-old has been named as captain, and he'll be joined in the Aussie SON2 line-up by James Pearson and Tate Zischke, the latter a reserve but who can be called into action at any time.
Australia will be managed by the tireless Mark Lemon, who has steered Australia's senior and junior speedway team for three decades.
The Aussies will be joined in the junior teams' showpiece in Riga – which will also host the FIM Speedway GP of Latvia just 24 hours later – by the host nation, 15-time champion Poland, Great Britain, the Czech Republic, Denmark and Germany, a new addition to the 2023 roster after replacing last year's wooden spooner, Sweden.
RELATED: Australia fourth in 2023 Monster Energy FIM Speedway World Cup
All seven teams meet each other over a 21-heat pairs format, with the country that scores the most points advancing directly into the grand final. The second and third-placed nations then meet in a qualifier for the right to join the highest point-scorer in the championship decider.
Australia is already a four-time podium finisher in the SON2, with riders such as current SGP stars Max Fricke and Jack Holder key contributors in a slew of front-running results.
Australia was second in 2012, 2016 and 2017, and third in 2015. The closest the team came to victory was in 2016, when Poland outlasted the Aussies by just 7pts.
2023 FIM SPEEDWAY OF NATIONS U21 STARTING LINE-UPS
AUSTRALIA
1. Keynan Rew (Captain)
2. James Pearson
3. Tate Zischke
GREAT BRITAIN
1. Anders Rowe
2. Daniel Gilkes
3. Drew Kemp (Captain)
CZECH REPUBLIC
1. Petr Chlupac (Captain)
2. Daniel Klima
3. Jaroslav Vanicek
DENMARK
1. Emil Breum (Captain)
2. Esben Hjerrild
3. Jesper Knudsen
POLAND
1. Mateusz Cierniak (Captain)
2. Bartlomiej Kowalski
3. Wiktor Przyjemski
LATVIA
1. Francis Gusts (Captain)
2. Ricards Ansviesulis
3. Ernests Matjusonoks
GERMANY
1. Norick Blodorn (Captain)
2. Erik Bachhuber
3. Patrick Hyjek