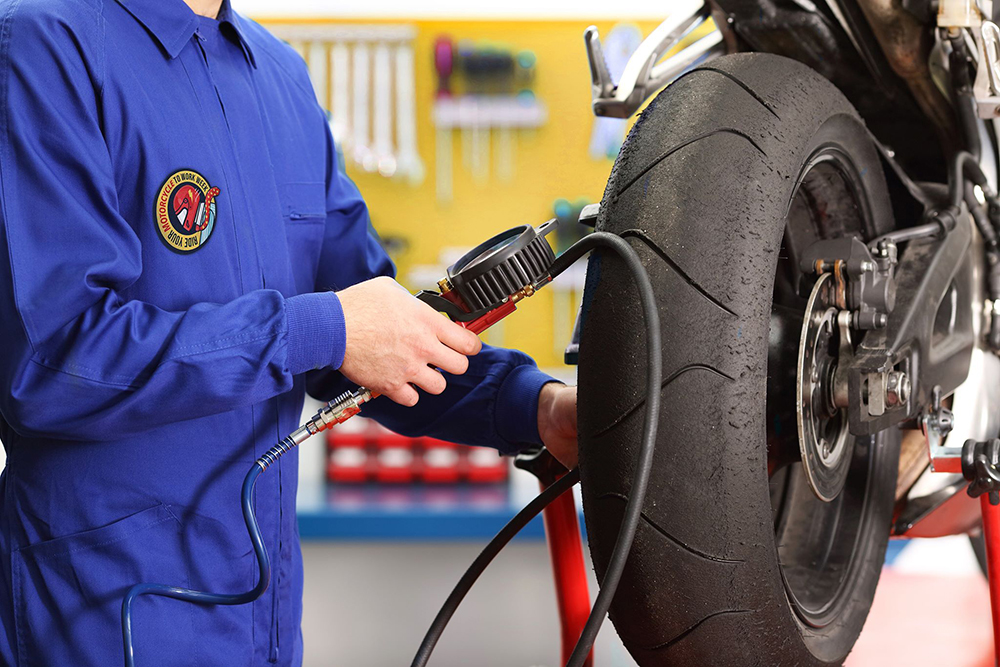 Australian riders will be able to 'ride-thru' over 60 locations Australia-wide from October 7th to 11th to have a 10-point safety inspection completed on their motorcycle, free of charge.
The check is part of industry initiative Ride Your Motorcycle to Work Week 2019. Operated by motorcycle dealerships via motorcycle brands, each check will be carried out by dealership staff throughout the event week in forecourts, showrooms and workshops across the country.
Encouraging commuters to bring more joy to their daily travel, the 2019 event asks riders to take the long way home, and make riding a bigger part of their day.
Federal Chamber of Automotive Industries chief executive and new learner rider Tony Weber said it was a coup for the event to have the support of such a broad network of dealers.
"It's a fantastic opportunity to have a motorcycle specialist give your bike a once over, especially if it has been under covers during winter," said Mr Weber.
"Participating dealers include major dealer networks and the majority of motorcycle brands. The support and passion is overwhelming. Our hope is this aspect of the event improves rider safety, as well as helping riders get to know their local dealer and build the riding community.
"If you own a bike, take a look at the list of participating dealers for the one closest to you and get down there next week!"
The 10-point check will include testing basics like oil, tyre tread and light functions. In addition, the technician will look for undetected damage while checking the condition of brake pads, chain tension and suspension components.
The full list of dealers has been published on www.ridetoworkweek.com.au, offering checks to riders from the 7th to the 11th of October during Ride Your Motorcycle to Work Week (8th to the 11th for NSW, QLD, SA & ACT due to public holiday).
Follow the event at:
www.facebook.com/ridetoworkweek
www.instagram.com/@ridetoworkweek_au
Ride Your Motorcycle to Work Week is an initiative of the Federal Chamber of Automotive Industries, supported by Aprilia, BMW Motorrad, Can-Am BRP, Ducati, Harley-Davidson, Honda, Husqvarna, Indian Motorcycles, Kawasaki, KTM, Moto Guzzi, Piaggio, Suzuki, Triumph, Vespa and Yamaha.