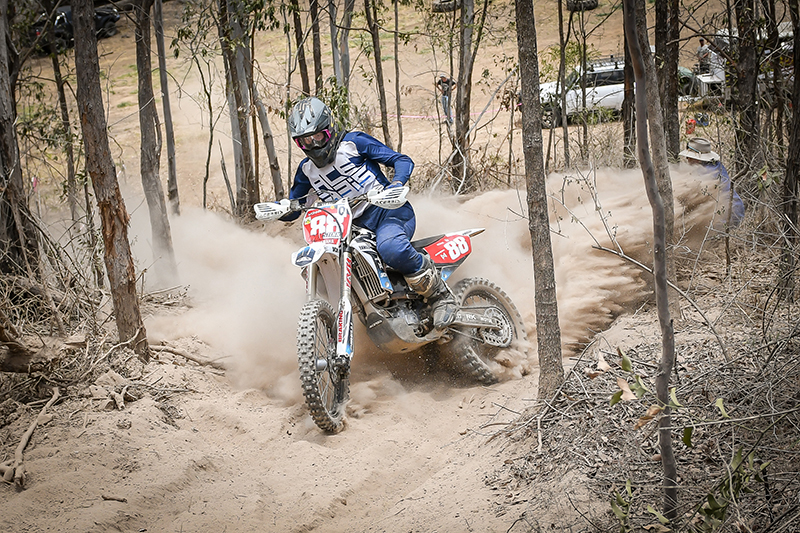 A new series for 2019, the JEDS Junior Enduro Development Series was run and won in November last year at Murphy's Creek and Queensland Moto Park.
The concept was jointly developed between MQ and the Queensland Enduro Subcommittee to provide much-needed stimulation for the grass roots of enduro racing in Queensland. Though the weather wasn't quite as hospitable as it might have been, it didn't stop a new generation of riders learning a swag of enduro-specific skills and getting what was in many cases their first taste of off-road racing.
Phase 1 was a great day's coaching with some experienced riders and coaches able to pass on their knowledge and skills on to the kids.
Phase 2 was the JEDS kids' introduction to enduro Sprint racing at Queensland Moto Park track with a ripper track to start on. Almost 60 racers had 4 great sprint laps around the 8.4km track. It was a highlight seeing some new riders to off-road racing sporting huge smiles.
Phase 3 was the grueling 10.1km enduro track at the Toowoomba Motorcycle Club's Murphys Creek venue, even incorporating some of the 2019 AORC race track. This was the next level for the kids with a fabulous track the kids couldn't believe. Riders started on a dusty hill climb which testing their skills right off the bat, and raced through the bush before returning to the creek run, in which riders were faced with the big double-tyre jump, the flat tyre run and the various log jump challenges before getting across the finish line for a well-deserved rest break.