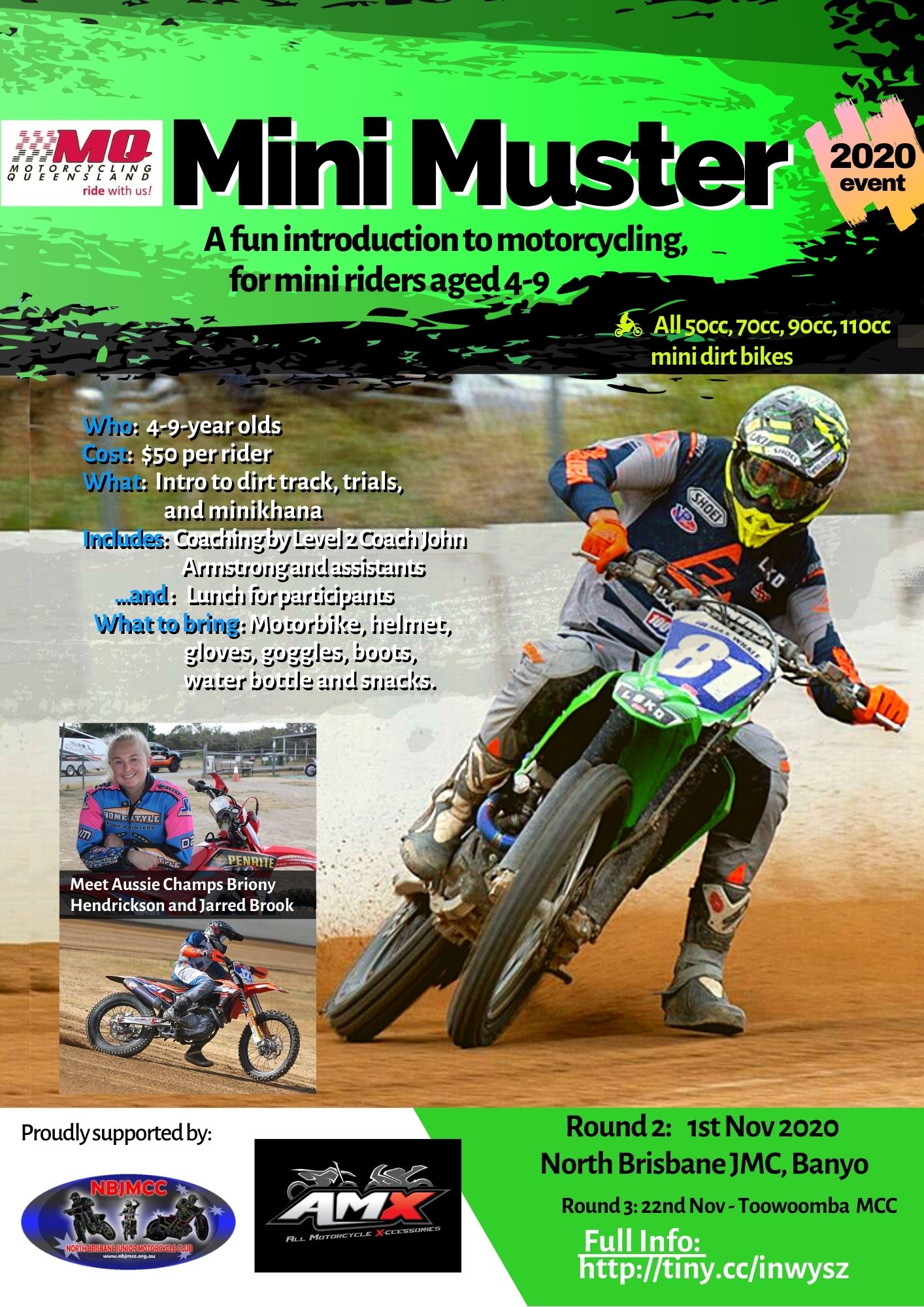 MQ's tremendously successful Mini Muster concept, for young riders aged 4 to 9, will take on a distinct dirt track flavour when its second round takes place at the North Brisbane Junior Motorcycle Club's Banyo track on November 1.
The MQ Mini Muster gives juniors the chance to have a go at dirt track, trials and minikhana, under the view and guidance of experienced coaches and riders, such as Level 2 coach John Armstrong.
Each round has a feature discipline, and North Brisbane club is the home of powerhouse Aussie dirt track champions Jarred Brook and Briony Hendrickson, who will both be in attendance.
Each round also offers Minikhana and Trials which are great skill-building activities.
As the only moto sport where speed is not the determining factor, trials is a great discipline to develop balance, throttle, clutch and brake control.
Minikhana hones faster bike control skills, as riders race around witches hats to develop balance, clutch and brake control.\
Mini Muster is open to riders 4-9 and all 50cc, 70cc, 90cc and 110cc mini dirt bikes.