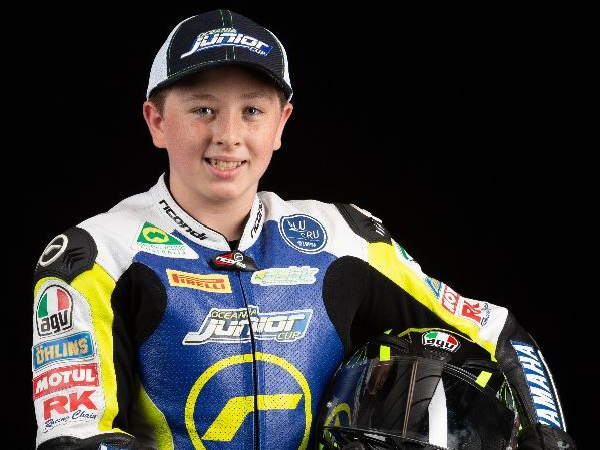 Starting your first year in the Australian Superbike Championship (ASBK), Oceania Junior Cup class, would be daunting for any kid, but not for newcomer Casey Middleton who describes himself as "cool as a cucumber" on race weekends.
The 12-year-old from Mt Crosby in Queensland, today completed a two-day unofficial test at Wakefield Park Raceway, aboard his Yamaha YZF-R15, where he will compete in a few weeks at round 2 of the mi-bike Motorcycle Insurance Australian Superbike Championship, presented by Motul, bLU cRU Oceania Junior Cup.
Over the two-day test, at a track he had never been to before, he managed to improve his times getting down into the low 1:18s with the rest of the field and he believes he is now ready to tackle round 2 on March 27.
"It was alright I liked it, it (Wakefield) is really smooth fast and flowing and I feel really confident," said Middleton.
The year 7 Kenmore State High School student, at the time of speaking to ASBK, was on his way from Wakefield Park Raceway to Sydney to visit a nursing home following a request from one of the residents for a photo and to have a look at his bike.
He pre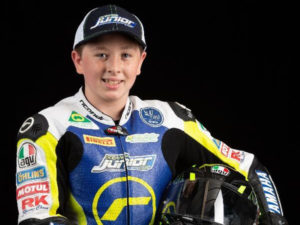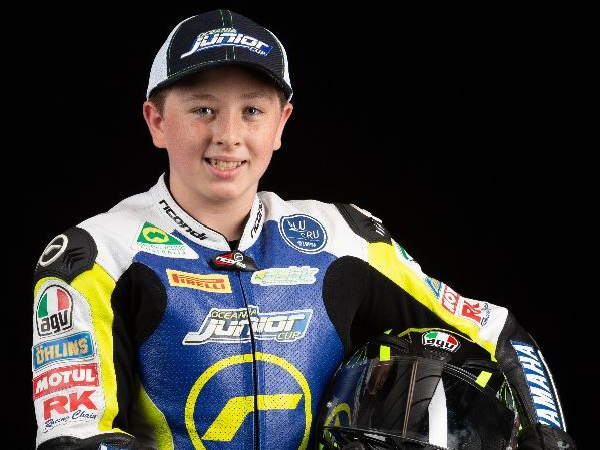 viously rode in motocross, a couple of races in flat track before he was shown a road bike which got him hooked on road racing.
At the first round of ASBK at Phillip Island Grand Prix Circuit last month, where he celebrated his 12 Birthday, the youngster scored a 9th place in race one topping the speed trap on the main straight at 142kmph.
Unfortunately for Casey he suffered a DNF in race two, and placed 13th in race 3, but was only .715 seconds behind the leader at the chequered flag in a pack of 15 riders battling for the race win.
Competing in his first ASBK meeting and in front of World Superbike teams was a thrill for the youngster.
"It was fun, it was definitely exhilarating, the speed and going through the corners," the quietly spoken Middleton said.
He likes the comradery amongst the OJC riders describing his fellow competitors as "good mates".
Middleton's school friends are also impressed with his racing.
"They think it's pretty cool and I have my best friend come out every couple of rounds and see me ride which is good."
Not one to ease into racing, Middleton is aiming high for 2020.
"I hope to finish in the top ten and have a good year with no broken bones.
"I feel really confident for Wakefield and (hopefully) a top five."
He is already planning ahead and hoping to make the jump at the end of the year onto the bigger Yamaha R3 and compete in the YMF R3 Cup.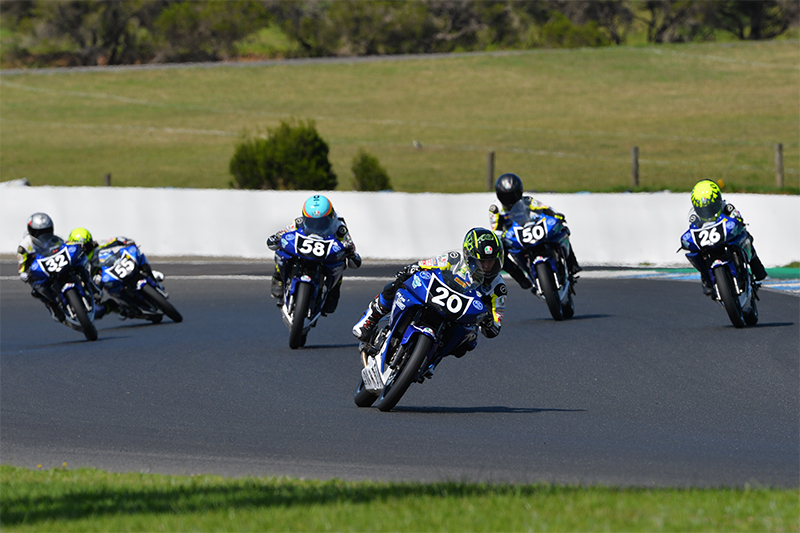 "I'm really tall so we probably concentrate on the R3s in Australia after OJC."
Middleton's road racing Idols are former World MotoGP Champion, Australian Casey Stoner, and 2019 ASBK Championship Desmosport Ducati's Mike Jones.
His dream looking into the future is to become "World Champion in World Superbikes".
And for Wakefield Park Raceway region and NSW teenagers considering attending round 2 of the mi-bike Motorcycle Insurance Australian Superbike Championship, presented by Motul, Middleton wants to see you there.
"Come out and watch and see if you like what we are doing, and you never know maybe have a go one day."